I spend a lot of time browsing researching books, magazines and the internet looking at fashions, styles and taking inspirations from all sorts of things. Sometimes they are places that are do-able but other times it's a case of just allowing what I call the 'day dream dolly' side of my brain to take over. So allow me to share my recent day dreams with you and here are some of the places I dream of being........
London
I told you some were do-able. I'm passionate about my home city of Norwich, but I'm fortunate that I also get to spend regular periods in London and I love it. If it's possible to be desperately in love with a building, then I'm head over heels for the National Gallery. The first time I went there I cried! I still get very overwhelmed by it even now. I can (and do) walk around London for hours, sometimes it's so nice to just wander around with no plan or agenda. Southbank has a great vibe, and I love Covent Garden. London definitely has a huge place in my heart and I think of it as my second home - yet in terms of vintage shopping, I truly feel Norwich beats the big smoke.
I'm yet to see the film, but from all the clips and the general decadence of it I know I want to be there.
What would I wear? How about this dress from Debenhams which is now reduced to £128
And I love this headdress from Etsy Seller The Prancing Fox £86.89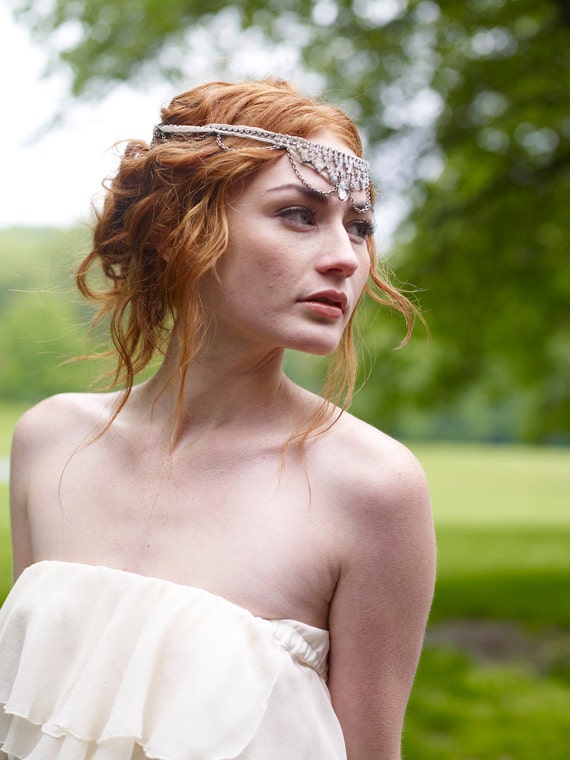 Don Draper's lounge - Mad Men
I generally get decor envy when watching Mad Men but in season 5 my decor swoonfest got a whole lot worse. So when I say I dream of being in the Draper lounge, I do of course mean I dream of living there. I need a sunken lounge in my life. Fact. I'm not very good with steps at the best of times, but this room I want very very much.
Joan Harris's Wardrobe
Another Mad Men connection, I am I must confess, more than a little obsessed with this show. I adore Christina Hendricks who plays Joan Harris. I was a little late getting to grips with Mad Men, I'm terrible at making time to watch things on TV, but we bought the dvd boxed set and I'm totally hooked. I would *love* to get access to the wardrobe for this character.
Where do you daydream about being?